AVAILABLE TO HOSPITALS AND MEDICAL PROFESSIONALS.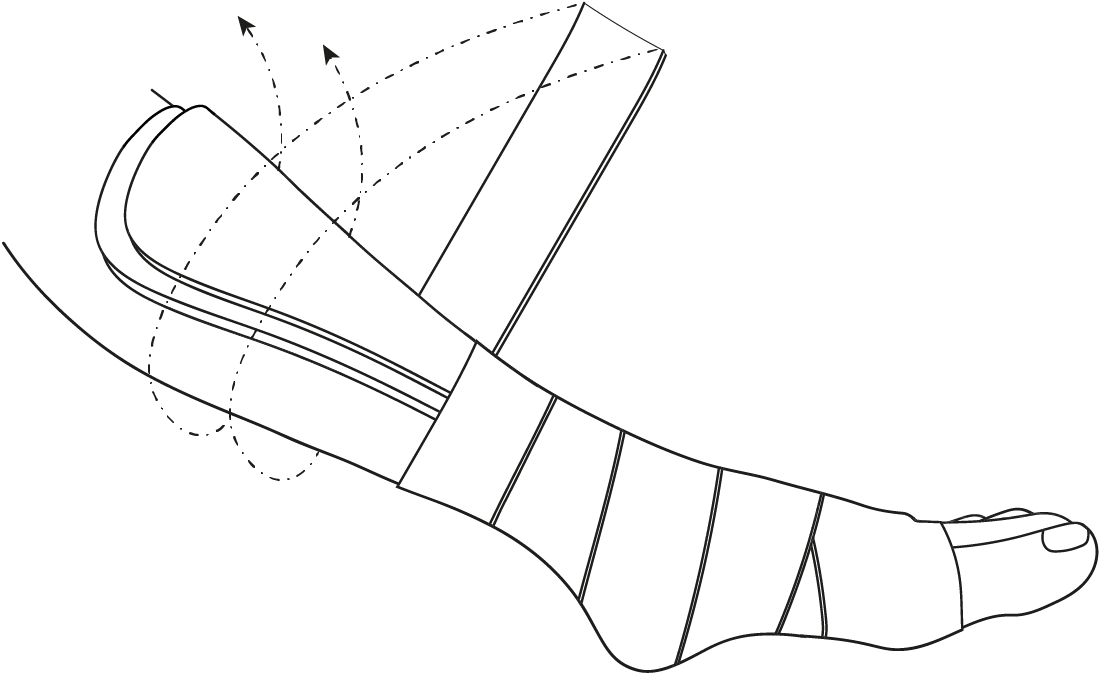 Testimonials
Intended Use
A modern and convenient splint for suspected Achilles rupture. The splint is applied in A&E/ER and does not require training to apply. It holds the foot plantar flexed until seen the patient is by a specialist.
Testimonials
Testimonials
This splint saves patients and staff time. It also facilitates an efficient pathway for scanning and making decisions about treatment.
Musculo-Skeletal Radiologist, Past UKRCO Vice President and BSSR Council
Problem
Currently, patients who visit A&E with a query Achilles rupture are placed in a cast. This cast needs to be removed and reapplied if scanned.
Using a cast creates issues:
5 layer application
Difficult to apply
Staff need training
Takes time to dry
Solution (Patent Pending)
By using a comfortable, padded, plastic shell wrapped in crepe bandage, the process is transformed.
2 layer application
Easier to apply
No training needed
Save patients time
Evidence
Evidence - The time taken to achieve both ultrasound scan and specialist review fell > 60%. All Thetis Trauma Splint patients reached their definitive treatment decisions within one week.